We have launched a series of wellness retreats for 2024, giving non-members access to state-of-the-art facilities and expertise for the first time.
Each retreat will focus on a core pillar including Performance, Resilience and Longevity. Reflecting The Club's ethos of a holistic approach to wellbeing, the retreats are designed to enhance physical fitness, sharpen mental agility and strengthen emotional health.
The retreats have been carefully curated to include various activities such as resistance training, mobility workshops, Padel play, cold water therapy, restorative yoga and reformer Pilates. These experiences will be complemented with workshops, open conversations and discussion groups led by guest experts in psychotherapy, physiotherapy, nutrition and mental wellbeing.
Nutrition forms a key part of each retreat. Resident nutritionist Rhaya Jordan will host workshops in The Club and at Daylesford Cookery School, to provide practical everyday skills and tips to build long-term healthy habits. Daylesford's chefs design all menus during the retreats, utilising fresh locally sourced and seasonal produce. 70% of the produce used at The Club is grown at Daylesford Organic Farm, reinforcing the farm-to-fork mentality and firmly rooting guests in their surroundings.
Alongside a busy itinerary, there is plenty of time to take advantage of The Club's cutting-edge facilities including the Spartan gym, ice barrels, swimming pool, sauna, steam room and experience shower. To aid recovery, they can book in for Cryotherapy and Red-Light Therapy, both of which are proven to reduce pain and inflammation and promote sleep.
Whilst on the retreats, guests will stay in the comfort of The Cottages in Daylesford Village, a stone's throw from The Club. Each characterful cottage is decorated in Daylesford's signature style and comes complete with a working fireplace, AGA, Daylesford homeware and Bamford amenities. With views overlooking the rolling hills of the Cotswold countryside, The Cottages make for the perfect place to retire after a busy day at The Club.
Contact our team to register your interest guest.services@daylesford.com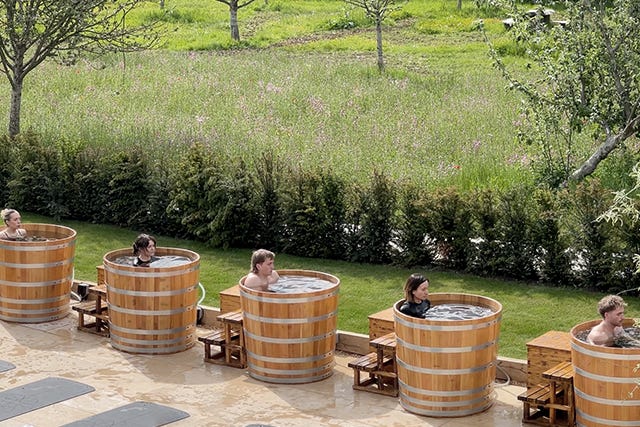 RESILIENCE: HEALTHY HABITS THAT STICK
Tuesday 23rd January – Friday 26th January 2024
£3,500 per person
Ditch the notions of 'New Year, New You' with this four-day retreat, which aims to build lasting behavioural changes in your physical, mental and emotional health.
Activities include:
Life Coaching
Rest, Recharge & Rebalance Workshop with a focus on sleep habits
Detox & Glow Treatment at Bamford Wellness Spa
Cold Water Therapy
Nutrition & Supplements Workshops
The Cookery School Chef's Table
WOMEN'S WELLNESS RETREAT
Wednesday 6th March – Friday 8th March 2024
£2,500 per person
Coinciding with International Women's Day, a physically and emotionally charged empowering retreat aimed to bring together spirited and like-minded ladies with a program focused on alleviating hormonal imbalances through holistic wellbeing.
Activities include:
Animal Flow Yoga
Nutrition Workshop: Hormone Health with Rhaya Jordon
B Balanced treatment at Bamford Wellness Spa
Recovery Reformer Pilates
Cold Water Therapy
Shamanic Cacao Ceremony
International Women's Day Brunch & Panel Discussion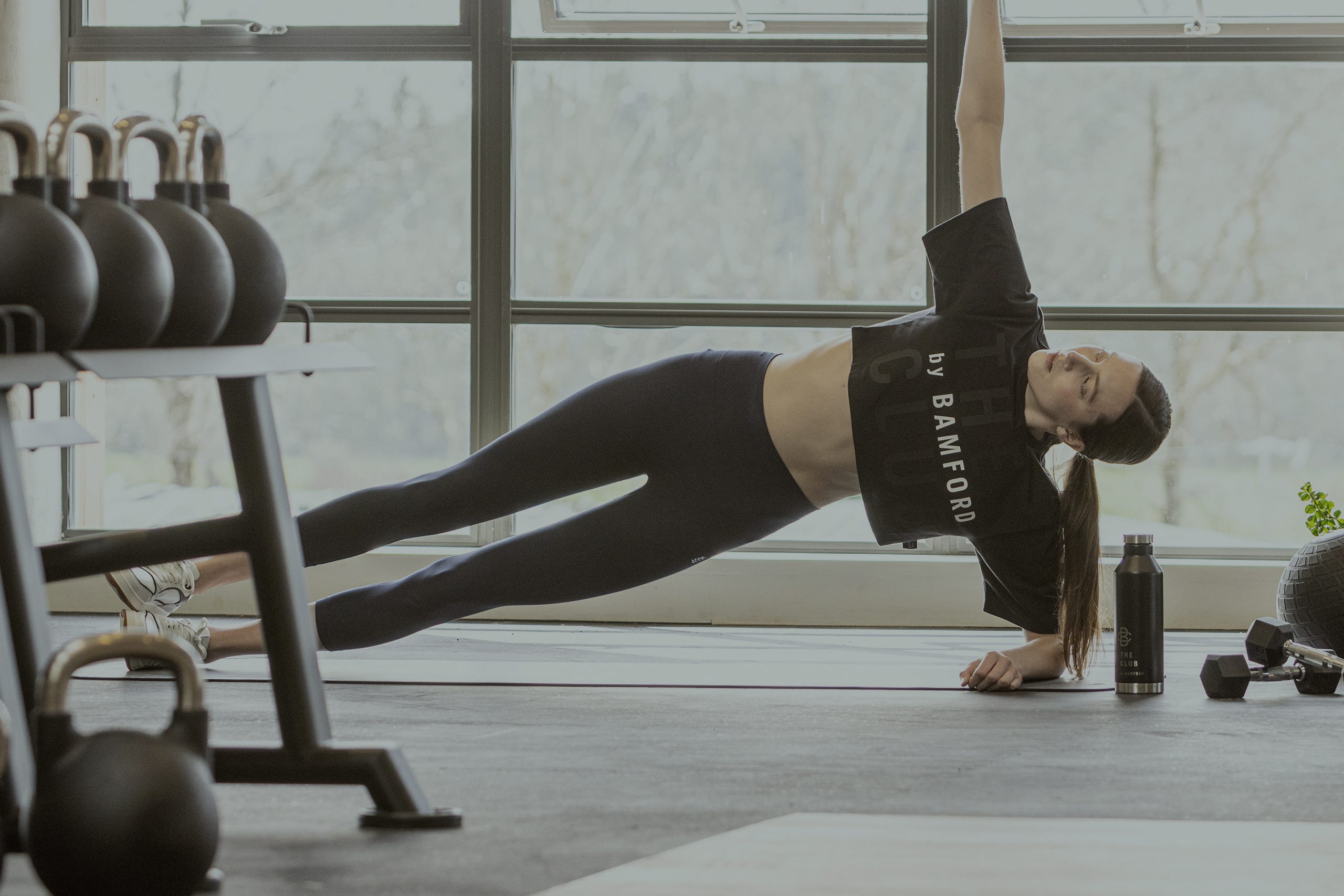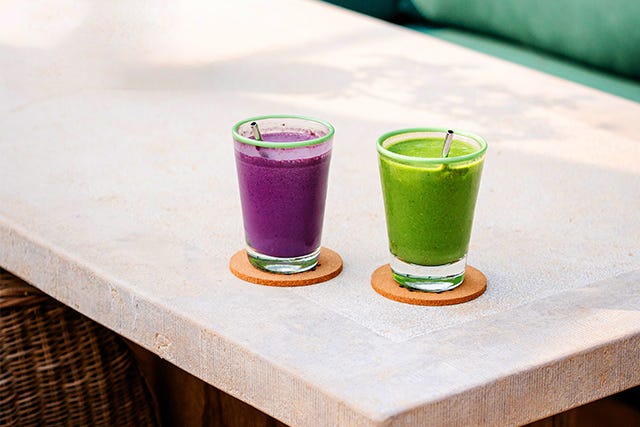 PERFORMANCE: MOVEMENT FOR LIFE
Tuesday 14th May – Friday 17th May 2024
£3,500 per person
A retreat designed for fitness enthusiasts of all ages who are looking to optimise all areas of their fitness journeys and lives for marginal gains and longevity.
Activities include:
Sports & Injuries Recovery Workshop
Mobility Workshop
Rest, Recharge, Rebalance Workshop
Strength & Supplements Workshop
B Strong treatment at Bamford Wellness Spa
The Cookery School Chef's Table
Movement & Meditation
LONGEVITY: BUILDING A MORE BULLETPROOF YOU
Wednesday 6th November – Friday 8th November 2024
£2,500 per person
The ideal retreat for fitness enthusiasts living fast-paced lifestyles, juggling careers and personal lives. The retreat aims to work together toward avoiding burnout and building resilience.
Activities include:
Sports & Injuries Recovery Workshop
Physical resilience Training
In Discussion: Emotional Resilience... In conversation with or 'Open discussion'
Breathwork and Cold Water Therapy
Nutrition for Longevity Strength & Supplements Workshop
Sound Healing